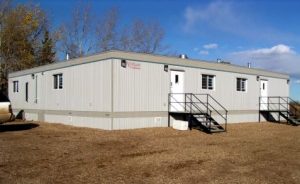 The EMEND Research Facility was established in 2005 with funding from the Canadian Foundation for Innovation (CFI), the primary EMEND industry partners (DMI and Canfor) and the University of Alberta. The Facility is a logistical base for field work conducted at the EMEND research site and is available for use by all EMEND researchers.
Facilities include indoor and tent accommodations, showers, shared washrooms, catered meals, lab space and wireless internet access.  The Research Facility is located on an old homestead and is an enjoyable place to spend the summer in good company.
The Facility operates on a cost recovery basis (~ $110-$150 per person per day*), charged to individual research projects at the end of the season. Limited accommodation space may be available for non-EMEND researchers conducting studies in the region. This is also based on a cost recovery basis (rate per person per day), with the understanding that EMEND personnel have the first right to any accommodation space.
* This is an estimate and rates are subject to yearly variation.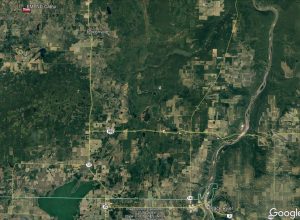 The EMEND Research Facility is located approximately 45 minutes from Peace River, Alberta. For directions to the Research Facilities please use  Location and Directions To EMEND Field Camp.
To request more information or to make a booking please email: ellen.macdonald@ualberta.ca